Prioritizing the Middle Class
I am happy to report that our state's economy continues to grow at a faster rate than the national average. It's clear that the conservative, common sense reforms we have passed this session are working. Our unemployment rate has reached a 14-year low; with consistent declining unemployment, Wisconsin is on the right track to economic prosperity.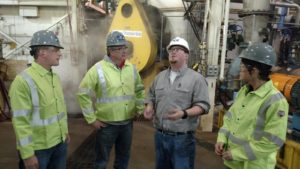 This past budget, we protected the middle class by:
Holding the line on taxes. There was no increase in property, income, or sales taxes.
Simplifying our state's tax code.
Investing over $200 million in public education over the biennium.
Continuing the UW System tuition freeze to ensure that tuition will remain at the current level for the next two years.
Funding Medicaid at cost-to-continue.
Helping reduce Medical Assistance and FoodShare fraud in cases where the fraud is proven intentional.
Continuing the Department of Natural Resources' land acquisition through the Knowles-Nelson Stewardship program at a more conservative level.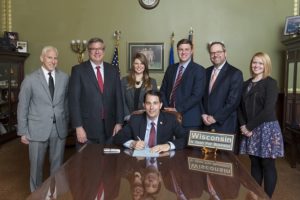 I am proud that the improvements we've made this session are working and our economy is on a solid foundation. We are in a significantly better spot today than we were six short years ago, and that's entirely due to our common sense, conservative reforms. While our economy is getting stronger by the day, there is still more work to be done. I look forward to continuing to work with you and my colleagues in the legislature to continue moving Wisconsin forward.
A Session for HOPE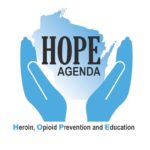 Last session, I introduced seven bills that laid the foundation for the Heroin, Opioid Prevention and Education (HOPE) Agenda. These bills focused on combating Wisconsin's heroin epidemic and were passed unanimously by both Houses of the Legislature. Governor Walker signed all seven original HOPE Agenda bills into law in April, 2014.
This session, I've offered ten additional bills as a continuation of the HOPE Agenda. Instead of focusing on heroin, the bills we've worked on this session target the root of Wisconsin's epidemic: prescription drug abuse and addiction. In the majority of cases, heroin addiction begins with an addiction to prescription medications. Whether these medications are obtained legally or not, we need to do our best to curtail the illegal use of these dangerous substances.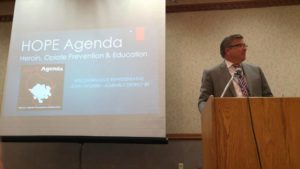 The bills approved this session will help fund treatment and diversion programs, increase Wisconsinites' access to opioid treatment, and help bring law enforcement and the medical community together to stop addiction before it begins. We have given the appropriate medical boards the tools to issue best practices guidelines for prescribing opioids, and we have implemented quarterly evaluations of our state's Prescription Drug Monitoring Program to ensure it's working properly.
As I've said many times before, these proposals do not make up the silver bullet that will solve Wisconsin's opioid epidemic. There is much more work to be done; this problem has impacted every community in our state and every state in our nation. With that said, I'm proud that Wisconsin is being proactive in combatting this devastating issue. We have been ahead of the curve with many of the HOPE Agenda proposals, and I look forward to seeing the good that comes from this important legislative package in the future.